My Graphics
---
If you like any graphics on my page, they are either in the public domain or are my own art work. I don't mind anyone borrowing art work as long as I get a little credit.
---
If you were a petty officer or chief, I can make a crow for you like like one of this: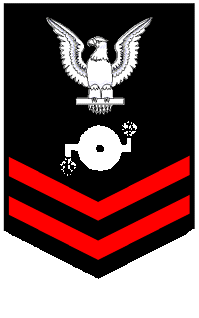 I can also do SN, AN or FN stripes with the rate designation.

---
Why do I do this? It pleases me to do it, That's all.
So if you want/need a crow, let me know. I enjoy doing them and I'll have it back
to you in a short time.

Back toNavy Port of Call

Email me benware-mmcs@verizon.net

---